10.4.2011 yg lepas merupakan my second anniversary..Alhamdulillah..dah 2 tahun rupernye..cepatnye masa berlalu..semoga kami lebih matang dalam mengharungi isu2 rumah tangga ni..lebih prihatin dan sensitif dengan perasaan pasangan dan anak.lebih berusaha keras demi masa depan keluarga..InsyaAllah..
buat suami..thanks a lot for the suprise!!! tahnks for the cheese cake,roses n coklet! hehe i luv it dear!
tp sayangnyer untuk kamu mama xsempat nk kasi suprise..lewat sikit boleh la ek..hihi pape pun,mama sayang kamu aboh!!!thanks for always be my side,thanks for taking care of us,thanks for everything you have done to us.. thanks for being a very lovely husband n father to me n ainuddin..we love you so much!=)
ni gambar2 sepanjang hari tu..thanks to my frenz too sebab sudi datag rumah setelah dijemput somi..saya xtau pun..huhu pandai korg..leh tengok gelagat ainuddin dan sara sekali..=)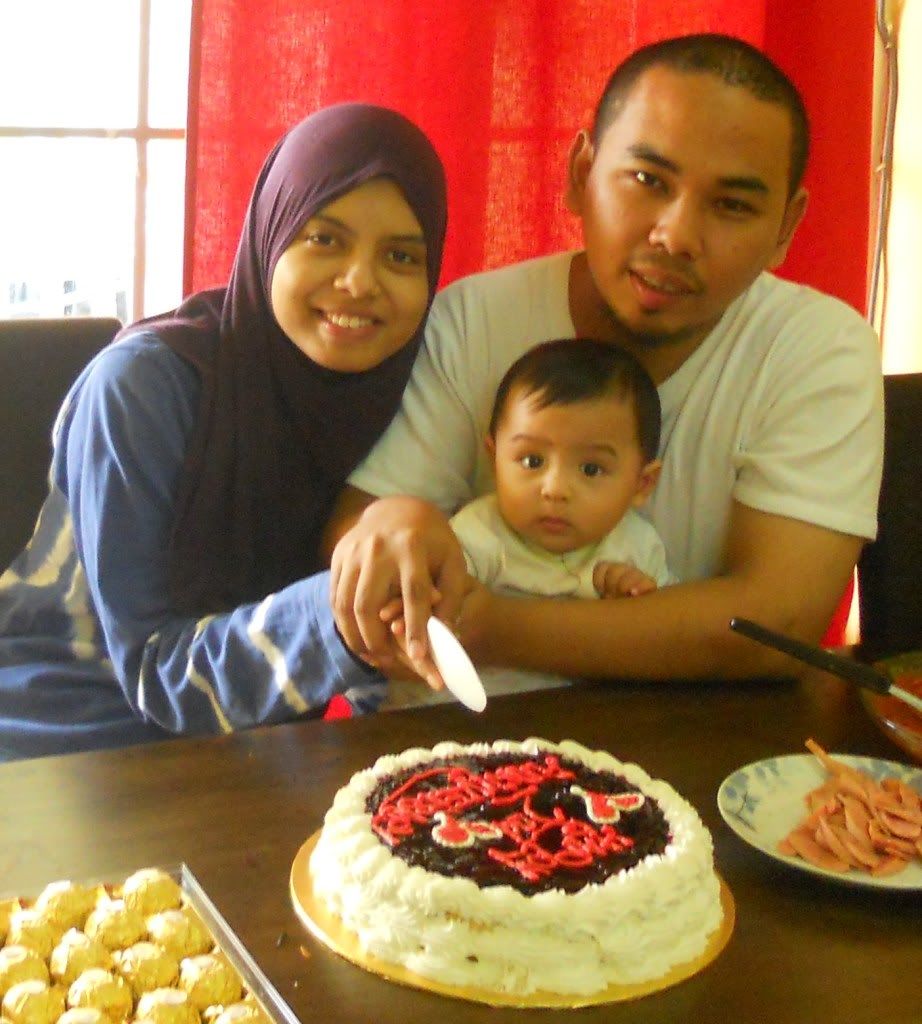 see? ainuddin dah klon ayah ye kan?
Alala..Sara dan Ainuddin
sorry gambr xsharp ..


Hepynyer sara,,nak dpt adik kan..hihi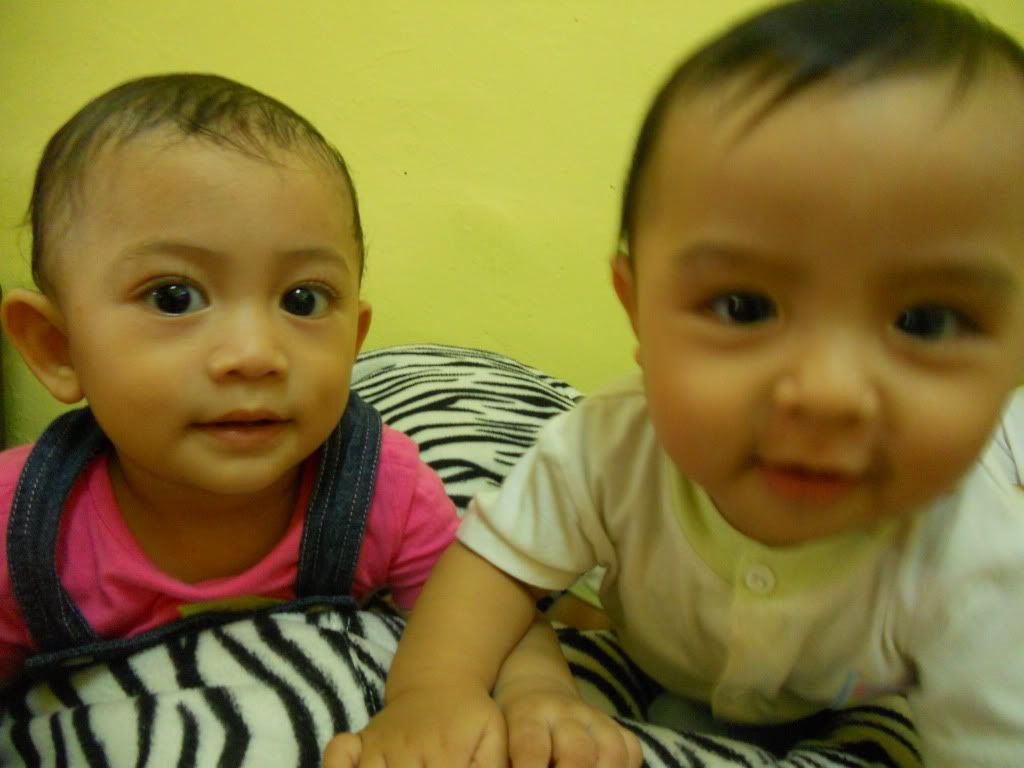 together,we explore the world!
tengok sini la...hehe
'sara,itik ni untuk awak.'
'xnak,saya nak kete merah awak la'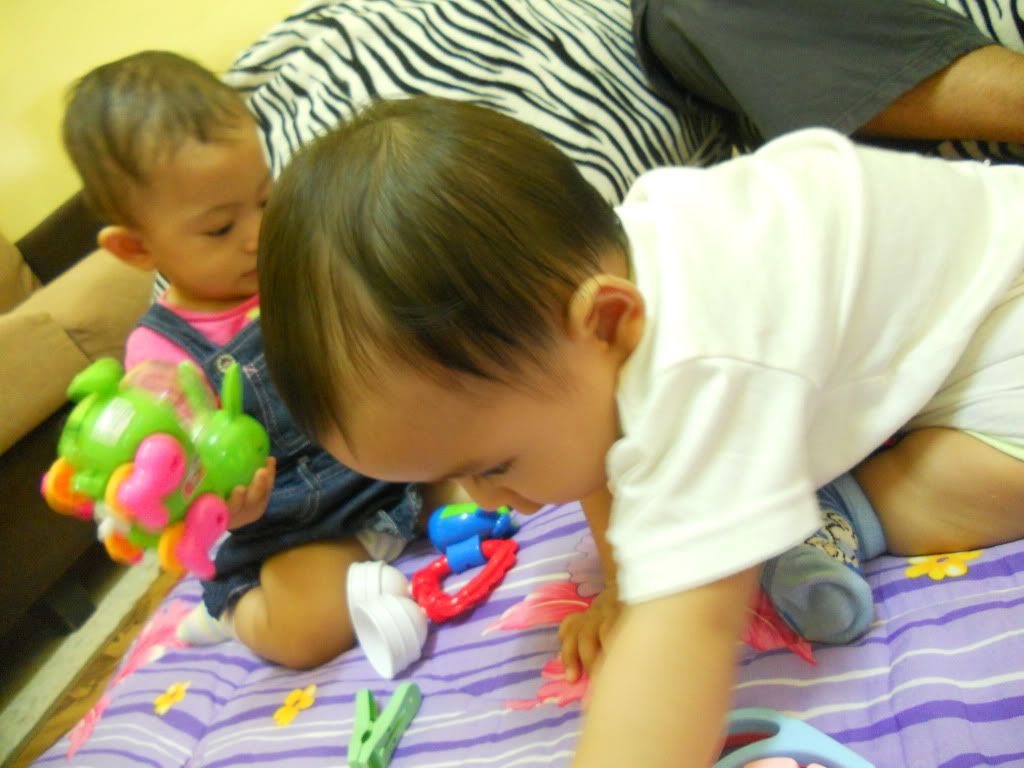 'nanti saya ambik ye'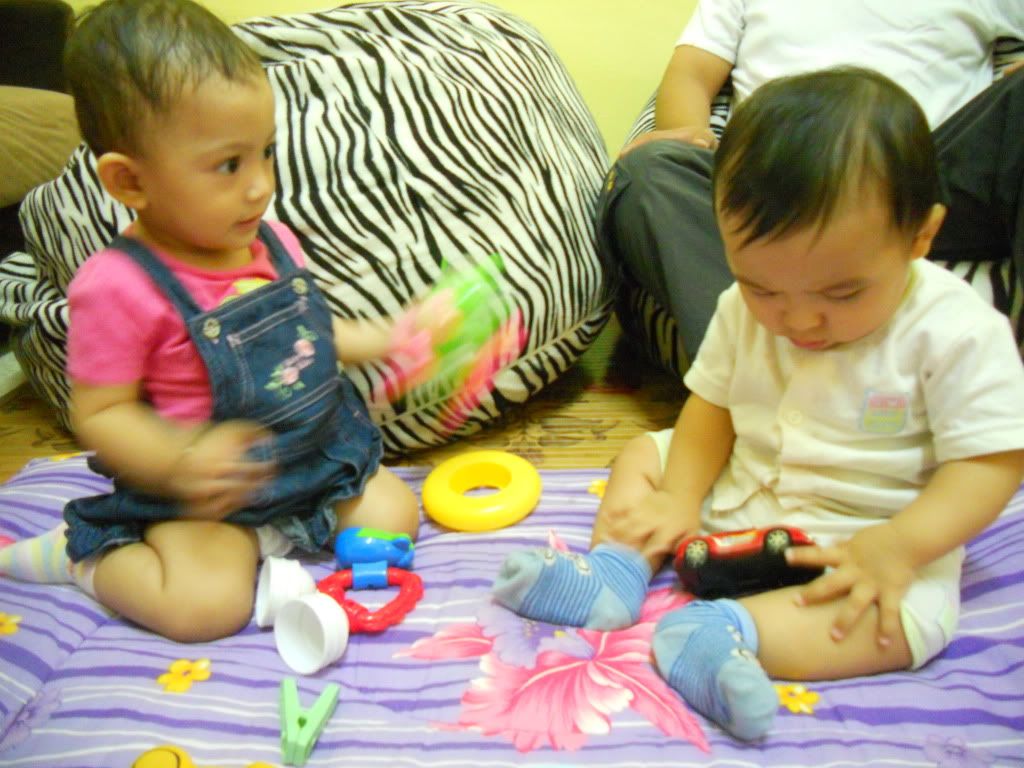 'jom kita main kete same2'
haha,agaknye tu la yg budak tecit 2 org ni cakap
hakikatnye waktu itu hanya kedengaran
'niee,hah..tak..da..da..ba..eiii'
anda paham? saya pun xpaham..hahaha
gamabr parents sara nanti upload lagi...ehhe
jgn mara ek..hihi